Sharing Life Together
A distinctive of Uptown Church is that while we gather centrally to worship on Sunday mornings, the rest of the week we live scattered throughout Charlotte. Part of our vision for gospel-centered community views our geographical spread as an opportunity to share life together and mobilize to reach the city.
Life Groups offer community, fellowship, and prayer in locations near your home and are a primary way to get involved and be known at Uptown.
Groups meet around the Charlotte area on various nights of the week, September through May, some weekly and others twice a month. Life Groups are open to anyone from any life stage and are not limited in size.
These kick-off throughout the month of September, but you can join at any time! Scroll down for info, or you can find details on the Church Center App on the Groups tab.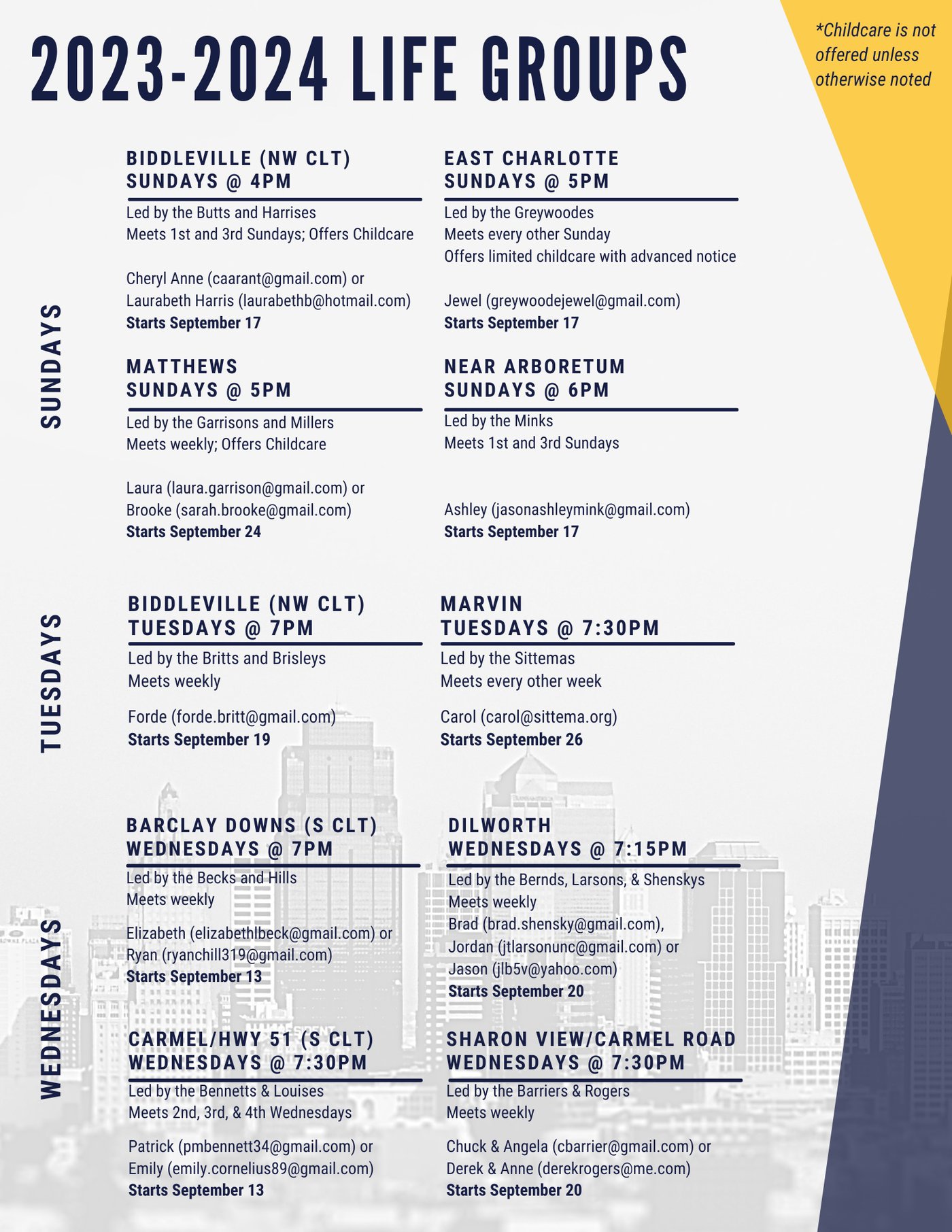 Explore other Ministries: